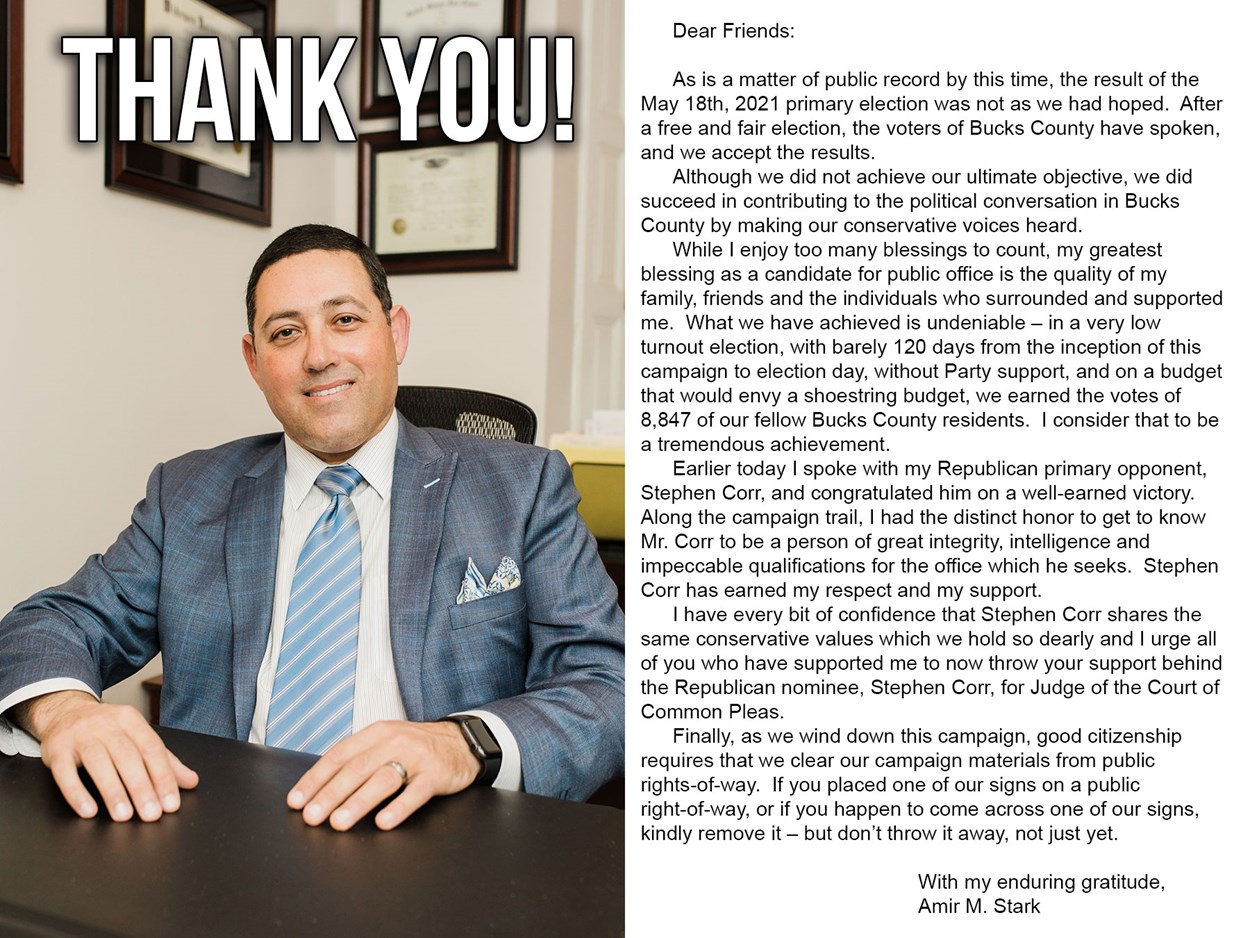 ____________________________________________________________________________________________________________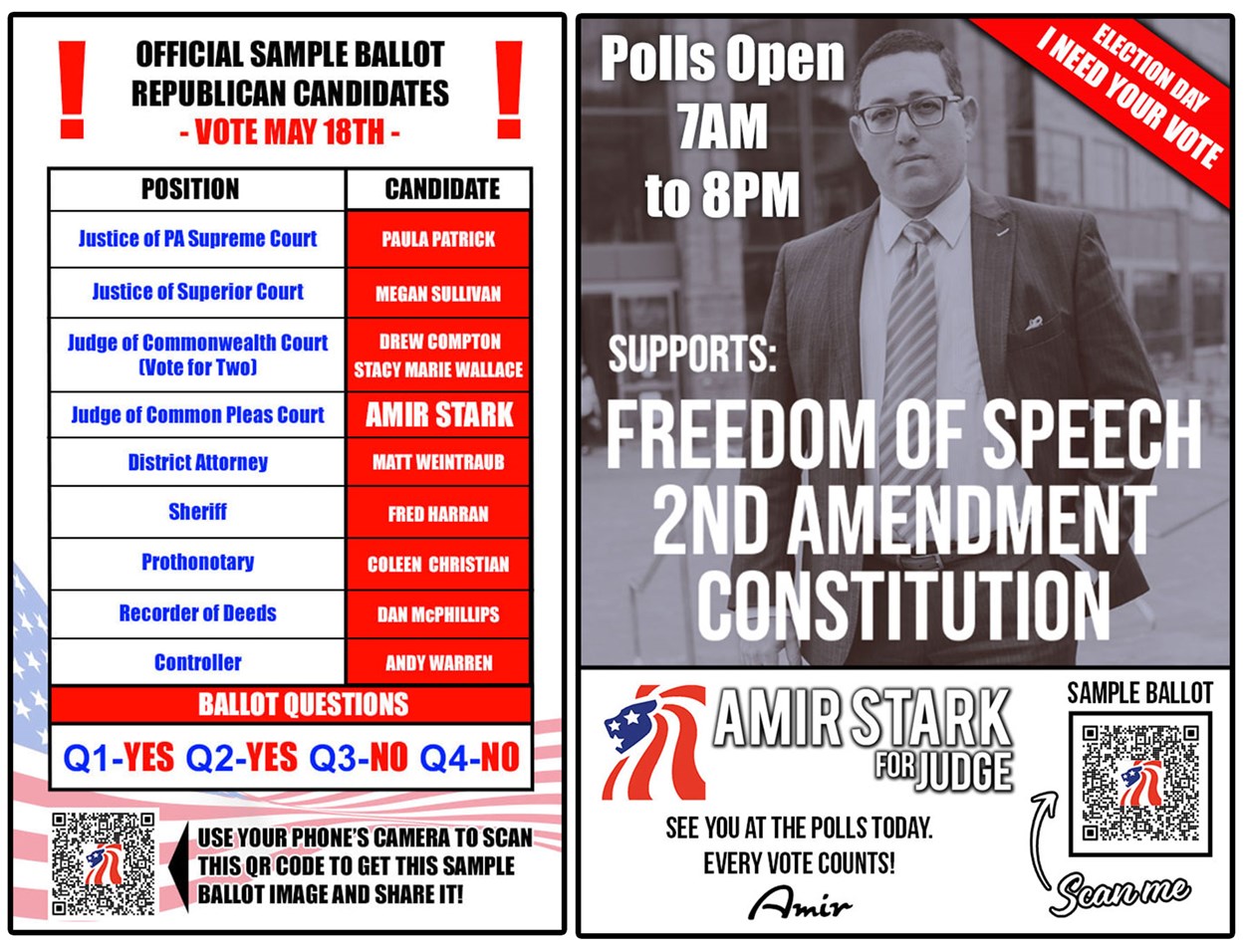 Dear Friends, Neighbors and Fellow Voters of Bucks County,
I recently announced my candidacy for the position of Judge of the Court of Common Pleas of Bucks County. I respectfully request an opportunity to earn your support.
As a trial attorney with a focus on high conflict divorce and child custody cases, I have spent years in courtrooms on the frontlines of the justice system protecting victims of domestic abuse and the interests of children, parents and families. I dedicate a large portion of my practice to pro bono work, representing victims of domestic violence/abuse in Protection from Abuse (PFA) court. I appear before the Bucks County Court of Common Pleas every week.
My decision to run for Judge arises from my unwavering belief in the importance of conservative values on the bench and my steadfast desire to preserve the legacy of the retiring Hon. Alan M. Rubenstein, whose soon-to-be vacant seat on the bench I seek to fill.
A judge must never legislate from the bench. Rather, a judge must apply the existing law to the particular circumstances of each case, utilize insight and experience to weigh the facts, have the courage to be decisive, and the integrity to articulate the court's ruling. Justice also demands that all citizens are entitled to fairness, dignity and impartiality that is free from prejudice. These are the principles that define a sound judicial philosophy. If elected, these are the principles that will define me as a judge.
My path to this moment has seen me emigrate from Israel to the United States at the age of six. I was raised in Brooklyn, NY until the age of 12, and then spent the remainder of my childhood in Huntingdon Valley, PA where I graduated from Lower Moreland High School.
I earned my undergraduate degree in Philosophy from the University of Utah in Salt Lake City, UT and my law degree from Widener University in Wilmington, DE.
When the time came for my wife and I to decide where to raise our children, Bucks County was the clear choice. We have been raising our two daughters, ages 12 and 7, in Churchville, Northampton Township, for going on seven years. We intend to spend the rest of our lives here.
As a conservative, I understand the risks posed by radical left-leaning jurists whose fixation with identity politics and correcting historical grievances from the bench conflicts with notions of personal accountability and adherence to the law as written. Truth and accountability, after all, do not exist on a sliding scale.
If you want to maintain conservative values on the bench I look forward to your support of my candidacy. Please reach out to my campaign team to see how you can help and get involved in my exciting journey.